Multichannel Publishing
Digital Asset Management
6 Minutes of reading
Success Story -
Libros y Libros
How a textbook publisher reduced production time by up to 90 percent.
Results
Significant savings – math book production time reduced by 90 percent.
Production time for some titles down from one year to two months.
Future-proof by full multi-channel capabilities.


Partner: EPYX
Used Product(s)
WoodWing Assets
WoodWing Studio

Got any questions?
I'm here to help
About the customer
Libros & Libros, a renowned textbook publisher in Colombia, offers a comprehensive range of textbooks for a wide variety of school levels and subjects. Its program also covers subjects such as social studies, language and natural sciences. A particular strength of the publisher is mathematics textbooks. In addition, the team produces comprehensive lesson plans for teachers. The focus is on print, but the team also creates content for the Web and tablets.
With WoodWing Studio (former WoodWing Enterprise) and WoodWing Assets (former Elvis DAM), we clearly have a before and after in our editorial processes.

Holman Centeno, Production Manager at Libros & Libros
Challenges
In general, the publishing workflow was not structured. Due to the extensive use of formulas, the mathematics textbooks posed a major challenge: The Word and InDesign-based creation process was cumbersome, costly and time-consuming with duplicate tasks. For 25 years, Libros & Libros purchased original images and managed its own image bank – which was ruined by accident. Existing assets often went lost, the team had to create or buy them again.
Evaluation
The publisher decided to implement an integrated multichannel publishing and digital asset management environment. The solutions should significantly increase efficiency and security of the Adobe Creative Suite-based production. A structured multichannel workflow should help to streamline and centralize the publishing processes for print, online and digital. As for image management, the number of duplicate images as well as the number of images bought, lost and re-purchased should be significantly reduced. The team evaluated several systems, including WoodWing Studio and WoodWing Assets. All solutions were put through their paces – the complete evaluation process took about a year. WoodWing's solutions made the grade based on their ease of use, cost-efficiency and the compatibility with existing workflows and applications.
It was an immaculate and rapid deployment with an immediate result, thanks to the full cooperation of the Libros & Libros team, and the openness and ease of use of WoodWing's solutions.

Emmanuel Infante, CEO at Epyx Media Solutions
Implementation / Integration
From very beginning to live production, the entire implementation of WoodWing Studio and WoodWing Assets was executed by WoodWing's partner Epyx Media Solutions Columbia in just six weeks. For the efficient creation of mathematical formulas, MathTools by Movement Technologies is transparently integrated in the Studio and Assets environment, putting an end to the costly need to retype the formulas in InDesign. The learning phase was very short – the users adapted both solutions very well as they immediately realized the benefits in their daily work.
Results & benefits
With the new dynamic workflow based on Studio and Assets, the number of production steps as well as time-to-market are sharply reduced, and the risk of errors is minimized.
Within the legacy workflow, the production of up to 15 titles of lesson plans took about one year. With the new environment, ten titles can be produced in just two months.
Thanks to the streamlined workflow in the creation of mathematics books, production time was reduced by 90 percent.
The integration of Studio and Assets significantly increased the efficiency and optimizes the repurposing of existing assets and content, resulting in additional savings.
The new system is fully compatible with the existing way of working and current production environment.
WoodWing's multichannel capabilities provide are a future-proof solution. Discuss your challenges with one of our experts
Looking for a game-changing solution? Reach out to our sales team today and unlock your potential!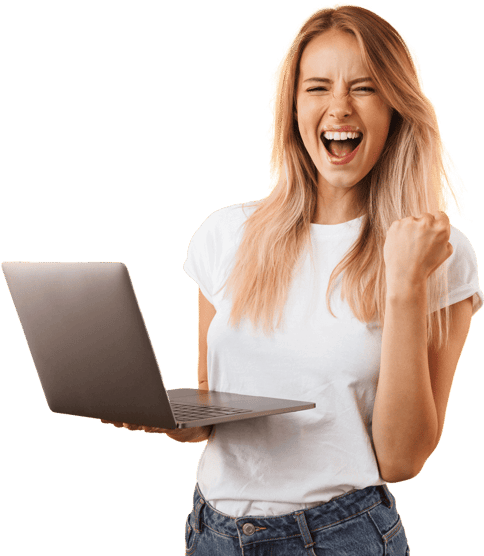 "Among the most appreciated features are the storage space, the simplicity, and the ease with which it can be linked to our custom PIM"
Valentina Bonvini
Marketing Communication Manager

We help you to take charge of your content with our world-class content and information management solutions.
Unlock your potential
Why WoodWing
Enterprise Information Management
Unlock your potential
Content Orchestration
Solutions
Content Creation
Digital Asset Management
Multichannel Publishing
Document Management
Information Management
Knowledge Management
Process Management
Quality Management
Products
WoodWing Studio
WoodWing Assets
WoodWing Swivle
WoodWing Scienta
WoodWing Xtendis
WoodWing Connect
WoodWing Smart Styles
Company
Contact
Partners
Become a partner
Careers
Learning Center
© 2023 WoodWing
Privacy & Cookies
Terms & Conditions
Security