And as a marketer, you can't depend on just a single channel to generate traffic and convert leads. Instead, you need to find ways to spread your message to various audiences and increase your reachability and brand awareness. And in the majority of the cases, while your resources and budget remain unchanged.
The need to showcase your content reliably in a variety of mediums and channels is becoming more and more crucial. And multichannel publishing approach can assist you with reaching out to your ideal audience, establishing your brand, and making an enduring impression.
What is Multichannel Publishing?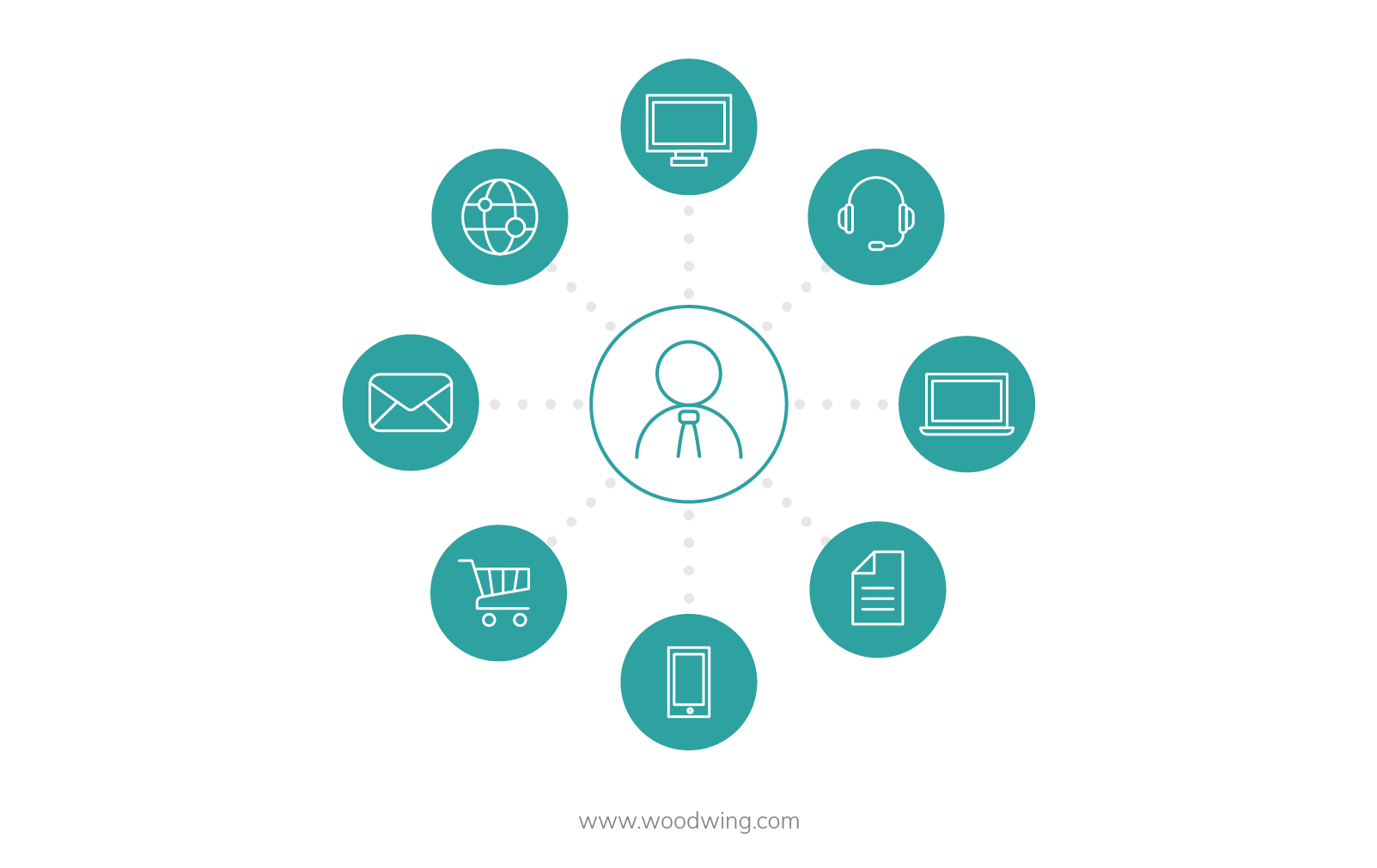 Content delivery over multiple channels at once is known as multichannel publishing.
While some readers may access your information via social media, smartphones, or tablets, others may read it on your webpage using desktop computers. Your content may be available in Braille or with voice translation for those who are blind. To reach all of these viewers, you must publish your content through a variety of digital and print publishing techniques.
Consider a pizza as an illustration of your content. Pizza can be served in a variety of forms, including on a platter, in a box, in a square, circular, or even as bite-sized pieces. Even though the pizza is the same, it is delivered to consumers in various ways to accommodate their diverse tastes and to appeal to a larger audience.
Likewise, there are various ways to provide publications to readers. A printed book can be used to convey a user manual. This user manual may also be simultaneously digitally published to a website page and a mobile application. The format in which the user guide is provided to its intended reader varies, but the content remains the same.
In order to reach a larger audience, it's crucial to do effective content marketing through a variety of print and digital publication channels because various people prefer different ways to get information.
It can be challenging to manage the channels and various forms of content, which needs technology platforms that can handle the growing complexity. Multichannel publishing offers businesses a wide range of opportunities, allowing them to utilize their material across various platforms while maintaining their brand's consistency and not sacrificing too many resources.
Digital publishing will provide communicators with an increasing number of ways to reach their readers as technology develops. Consequently, a key component of your publishing strategy going forward will be multichannel publishing.
Multichannel publishing drastically affects the ROI of your content. It enables you to reach more readers in more channels with less effort. And a larger audience means more prospective customers.
What is the process of Multichannel Publishing?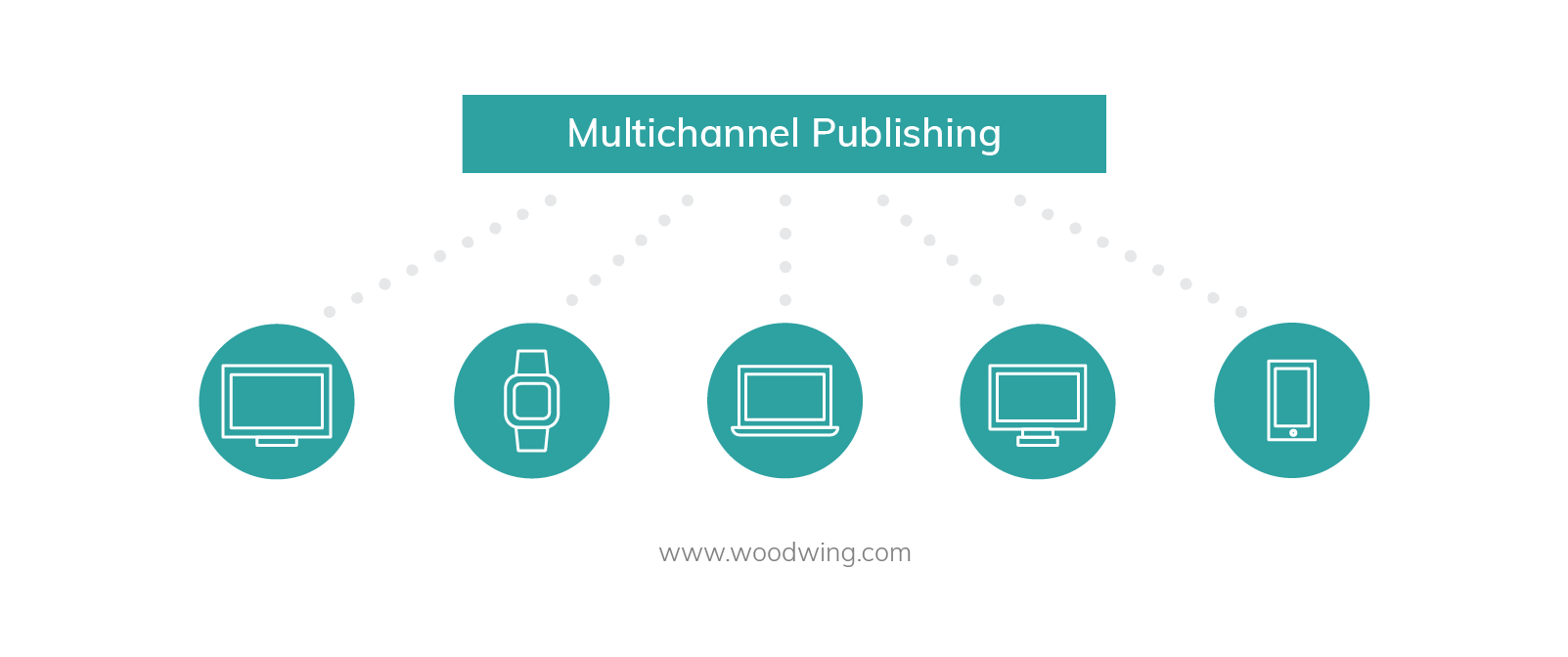 The content should be in structured form if you want it to be flexible like water; so that it is good for any type of publication process.
There are numerous names for structured content, including:
Markup
Componentized content
Knowledgeable content
Adaptable content
The creation of structured content that adheres to a standard is governed by a stringent set of guidelines. These guidelines resemble music notation in certain ways. Anybody can play music once it has been written down, but they must obey a pattern and fall under certain boundaries.
Once structured content has been developed, it can be published on any channel that is familiar with the standard.
Moreover, it is automatable. Automation is the secret to multichannel publishing's power. It is no longer necessary for a human to fiddle with indenting during the publication process because structured material is written in a language that systems and apps can understand.
Why is multichannel presence the need of the hour?
Explore the advantages and best practices of multichannel presence to determine whether it is necessary for your publishing organization.
The following are five advantages of having a multichannel presence:

1. Future-proof your business
A future market breakdown is unpredictable, given how things have changed over the previous two years. The ways we advertise, the ways consumers behave, and the ways we make money would all change. In the online community, discussions of the metaverse are already gaining steam. Who can predict which new platforms, tools, and gadgets will dominate?
Multichannel presence in this situation aids in securing the company's future. You can spend money on producing content for several media types. To make them easily publishable on the apps or devices that may be released in the upcoming years, it can be GIFs, podcasts, reels, or even memes.
2. Reach more people
Data Reportal suggested that 4.66 billion people used the internet actively in 2021. Additionally, the daily average usage time is 6 hours and 56 minutes. These statistics make it quite evident that connecting and finding a larger audience online is crucial.
A few years ago, that would not have been feasible. However, you can now reach these customers via your website, social media platforms, newsletters, and YouTube channel, regardless of where they are in the world.
3. Improve client acquisition
You improve your visibility with the target audience by creating your presence across several media. Additionally, it becomes simple for clients to locate you and get the content. And as a result, you have more prospects who will eventually become customers.
For instance, few clients would choose to read an article about a specific issue first before searching for the website. They would, however, engage with it if you were already active on a platform, such as Instagram or Facebook, which they frequently use, and had uploaded the same item in a different format.
4. Create a reputable brand image
The benefits of being active across channels go beyond simply increasing exposure and clientele. Additionally, it improves your reputation in the industry. To determine whether you are the best option for them, prospective consumers frequently undertake pre-purchase research. Furthermore, the final choice should be significantly influenced if your brand is present across a variety of platforms with high-quality, authentic content.
Additionally, this multichannel presence solidifies your industry knowledge and puts other market participants in a tough spot, thanks to its competitive nature.
5. Increase revenue
There is no longer a reliance on a single source for the revenue strategy. Instead, publishers may now increase profits by utilizing creative monetization strategies across a variety of digital channels. Subscription models, online advertising, sponsorship, affiliate marketing, and other methods are some of the most well-liked ways to monetize a digital presence.
Every business person is aware of how vital stable cash flow is to a company's expansion. Having several revenue streams is the best course of action for boosting that.
Easy steps for developing a Multichannel Content Strategy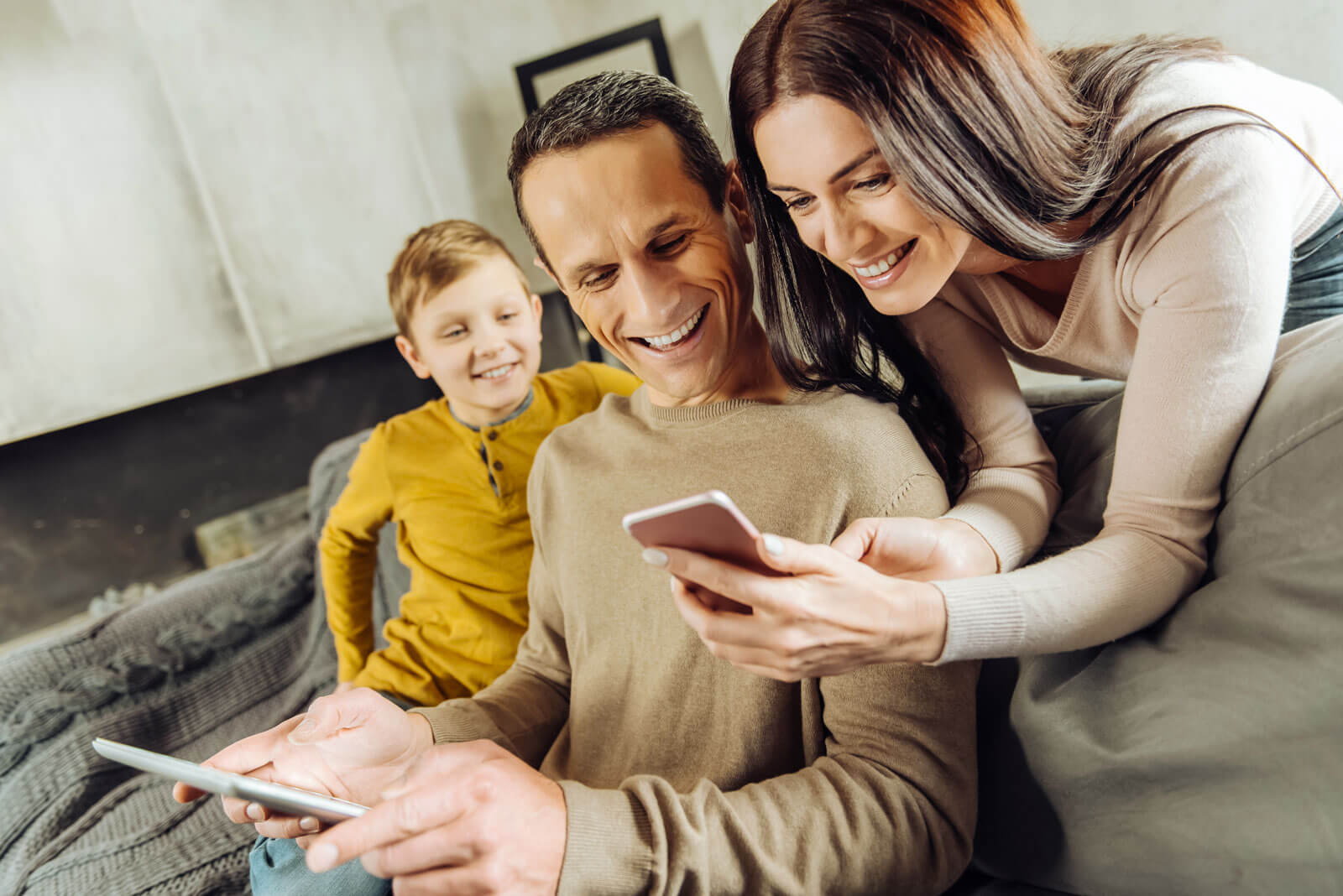 Being in charge of managing all of your marketing initiatives might frequently feel like spinning a bunch of plates at a hundred miles per hour. Due to this, it's crucial that you maximize the use of all of your resources and utilize a variety of digital platforms to expand the visibility of everything you do. Utilizing a variety of digital platforms will effectively maximize the investment with a single strategy, help in keeping you organized, and perfectly align with your primary goal or KPI to make a sure return on the investment in this multichannel strategy.
What channels you should take into account
Knowing what platforms are available to you is necessary before deciding how to implement a multi-channel digital strategy. To understand the work required to use each channel, it is a good idea to divide this into owned, earned, and paid channels.
Consider the following digital channels:
| | | |
| --- | --- | --- |
| Private channels | Monetary channels | Paid channels |
| Web page | Media | PPC |
| Website's content hub | Niches websites | Paid social media ads |
| Email | Mentioning brands | Sponsored content |
| Social media channels | | Display advertising |
| Mobile Apps | | Influencers |
Apart from the listed digital channels, you should also give equal consideration to print channels as it is one of the oldest mediums of publishing and still has its relevance among a huge mass of the population.

Some of the well-known print channels are:
Magazines and weeklies
Posters and billboards
Catalogs and booklets
Flyers and brochures
Direct mail
Consumer and Trade Magazines
Academic journals and scholarly editions
Depending on your assets, budget, and overall marketing goals, not all of these will be appropriate; however, by identifying the crucial channels that aren't being fully utilized across your digital strategy, you can make changes to your digital plan.
How to begin content research for multichannel
It is crucial that you perform content analysis from a channel perspective after considering your objectives and the channels that will help you achieve them. You can improve your ideation process and begin to consider the entire plan by being aware of the topics and types of content that are effective.
From an owned standpoint, it's important to consider both your commercial and organic content competitors. Don't forget to carry out keyword research for both informational and commercial purposes. Starting with the Ahrefs-based content explorer tool is highly recommended. By looking at traffic, referring domains, and social media shares, you can examine the data to make sure it supports your goal.
Multichannel content brainstorming and repurposing
A brainstorming session should be held to clarify the directions you want to take your content and campaigns now that you have knowledge of the channels you may use and the research on what works and doesn't. In order to maximize the return on your investment with a multi-channel strategy, you must look beyond concepts and consider angles, content types, and how to leverage the larger content pieces across platforms.
When budgets and timeframes are constrained, a verification checklist like this one is a wonderful method to make sure your concepts and content types match your goals and retain efficiency.
Organizing and coordinating channels
At this point, you should really figure out how you're going to use all of the resources you've been gathering information about and producing. It's a good idea to start by making a marketing calendar that lists the months of the year across the top and each of your defined channels down one side. Plan this out first if you want to have a single core asset that you can use across channels. This will help you determine where and when to produce supplementary content.
In order to effectively manage timeframes and reach the correct channel at the right time, plan the content that you plan to use across various channels and establish the cycle in which they should be released.
Presentation and repetition
It is essential that you take the time to step back and evaluate your efforts when it comes to multi-channel digital campaigns. When you are in charge of many channels, it can take some time to review the data, but it is crucial to assist guide your future tactics.
It is inevitable that not everything will work right away, so focus on the channels that are using up your budget first. To reach the sweet spot and remain flexible as your goals alter or advance, keep modifying and restating your techniques.
The frequency and efficacy of your message can be increased by digitally distributing content on these different media platforms, which enables it to be seen by a much wider audience. It might be profitable to push content across numerous channels, but chaos can also result if it is not handled properly.
As a B2B or even a B2C marketer, you understand the challenges that this approach entails. However, digital asset management, content creation automation, or even better, an integrated approach to orchestrating your content processes might be solutions you want to consider to streamline your multichannel publishing activities, shorten the process and ease the burden on your team.